Please do not order if you live in the UK or EU
A very powerful 9V FM transmitter
The Voyager II FM Bug transmitter
Over 1500ft !! transmission range in the open.

It rivals many competitors products selling at many times its price!
ONE WAY TO GET ON THE RADIO!
A very small transmitter ONLY 33mm x 24mm !
Professionally built and tested
This unit is ideal if you want to hear everything what happens in the distant room.
Ideal for child monitoring or home security.
The microphone of the transmitter is real sensitive.
You can tune it anywhere between 88Mhz to 110Mhz in the FM band with a any FM radio within 1500ft +!!, depending on walls/interference
SUMMARY OF SPECIFICATIONS
Supply: 9 volts
Current consumption: 10mA
Battery life: 40+ hours alkaline
Tuning range: 88 - 110MHz fine tune by adjusting the air trimmer
Antenna length: 165cm
ONLY 33mm x 24mm ! in size
We accept the following forms of payment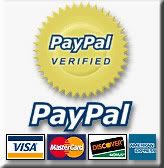 Secure Online Payments with PayPal
Online Orders

You can order directly online using your PayPal™ account.

Paypal allows you to transfer funds using virtually any form of credit or debit card.
Simply use the PayPal purchase button to complete your purchase.

If you don't have a PayPal account it only takes a few minutes to setup.
Special offer was £20.99
ONLY £14.99
Postage Cost is fixed at £3
PLEASE NOTE: It is your duty to obey the laws of your country.
Before you order: Please get information about what you can and cannot do when using FM Transmitters in your
country
and stay within the legal limits.